10 Essential SEO Strategies for Boosting Organic Traffic
Serval business has a single goal to get more organic traffic to their website. It isn't simple as it sounds.
Here comes an issue that many business owners facing right now. Google introducing new updates and that makes it difficult for businesses to keep up with the new updates.
That's why we came up with the idea to create a blog on 10 essential SEO strategies for boosting organic traffic. If you implement these strategies properly then your website traffic will boost.
Use the Right Keywords in the Right Place
You might be familiar with a term called keywords and if you want to rank your webpage on SERP then you have to find the right keywords.
There are two essential parts you need to consider how many times and where you should use keywords.
A keyword should appear on the Title.
Web URL.
In the first 100 words.
For example, digital marketing is my keyword then I have to use this keyword once in the title, URL, and in intro part.
Engage With Your ViewersHere harsh truth.
Pogosticking can downrank your website.
You might be curious about what is pogoranking?
When a user visits your web page and then again goes back to the search engine to find another page because they can't find the satisfactory result that they are looking for.
When a viewer does this then Google thinks users are not happier and that can lead to downgrading your website on the SERP.
The question you might have right now is, How you can engage with the Viewers?
You can use subheads and bullet points. Some reports confirm that subheads and bullet points can make your content easier to read.
Use images to engage with the audience.
Find Google Suggested Keywords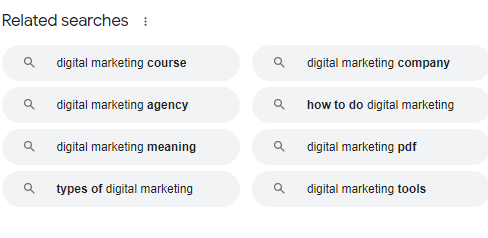 You might know if you type a keyword then the Google search engine will suggest various long-tail keywords.
You can use this idea on other search engines such as Bing, YouTube, etc.
Delete Zombie Pages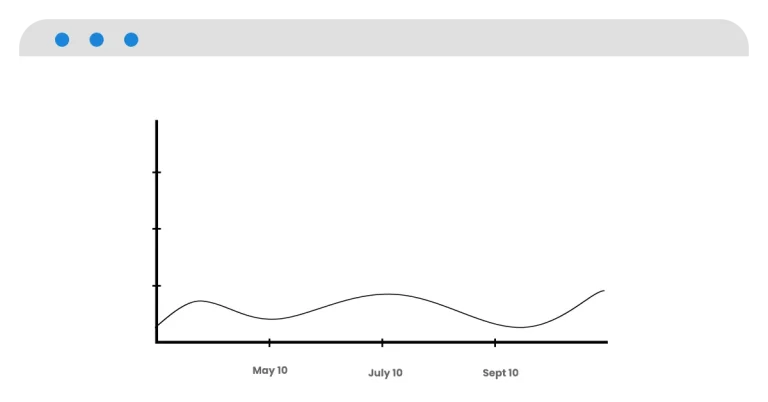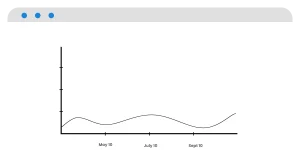 It refers to those pages that don't have any traffic to these pages.
If you delete those pages then it will be easier for you to rank on the SERP.
As per some blogs, google doesn't prefer those websites that contain tons of low-quality content so it is better to delete those pages because Google prefers one strong and authentic page rather than a hundred low-quality pages.
Here are some case studies, an e-commerce site deleted all the zombie pages afterward their website traffic increased up to 33% on SERP.
proven.com also deleted a few thousand zombie pages and their traffic increased up to 88%.
Study Your Industry
What is the best way to get more backlinks from authoritative sites?
As per the studies if a webpage publishes industry studies then it can bring more backlinks and traffic to your webpage.
For example, Backlinko updates a complete voice search study and they get 5.6K backlinks from various sites.
Add Related Keywords to Your Blog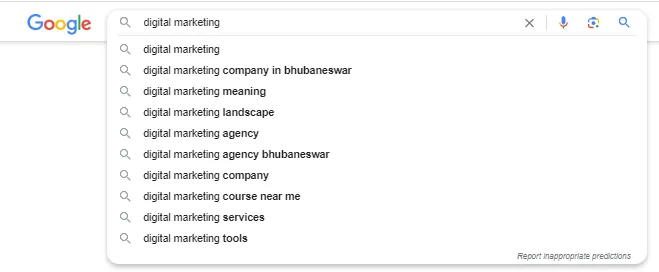 There are various things you have to focus on while doing on-page SEO. A simple tip for you, add keywords a few times in your blog.
In this competitive world, if you want to rank on the first page then add synonyms and other relevant keywords in your blog.
How it can help you?
Google has an AI bot called Google Hummingbird its tries to understand your page topic. Just like a human would do then provides the best results to its users.
How you can optimize your page for hummingbirds?
On the search engine type your keywords.
On the search result page, you can find related keywords. Add those keywords to your content.
Add Text to Infographics, podcasts, and videos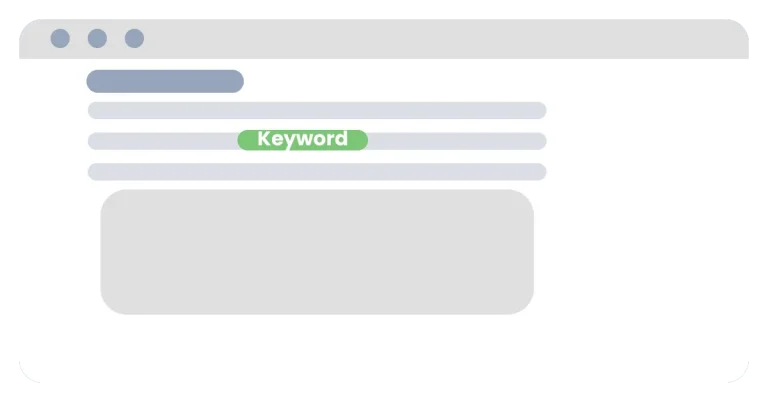 Visuals are the best way to engage your viewers and increase your website traffic.
But the problem is Google doesn't understand the visuals so make sure to add content as well as a keyword that are relevant to your topic.
Through the keywords, google will understand the page and its context.
Update Old Pages
Do you have a few blog posts that don't have any traffic then you can upgrade those blog content.
It is the best strategy for boosting organic sites.
Here's an example of how you can do it.
Let's say you have an old blog that is not performing well then you made some upgrades such as adding a content table to organize the blog posts.
Add new titles and descriptions for the blog.
3 simple steps can help you boost your organic traffic.
Speed Up Your Website
As per Google's webpage, speed is considered a ranking factor, especially for mobile searches.
That's why your website speed is also a priority if you want to be on the SERP.
As per the studies, CDN actually can slower your website speed so, keep that in mind.
Google Search Console
First log in to your Google Search Console account.
In the performance report, you can find which pages have more traffic and which keywords are ranking.
If you dig a little deeper then you can find some keywords that you didn't use intentionally still it's ranking in the SERP so you can utilize those keywords to boost your website traffic.
Conclusion
Here in this blog, we discussed 10 essential SEO strategies to boost your traffic. For more in-depth detailed information then read this blog.